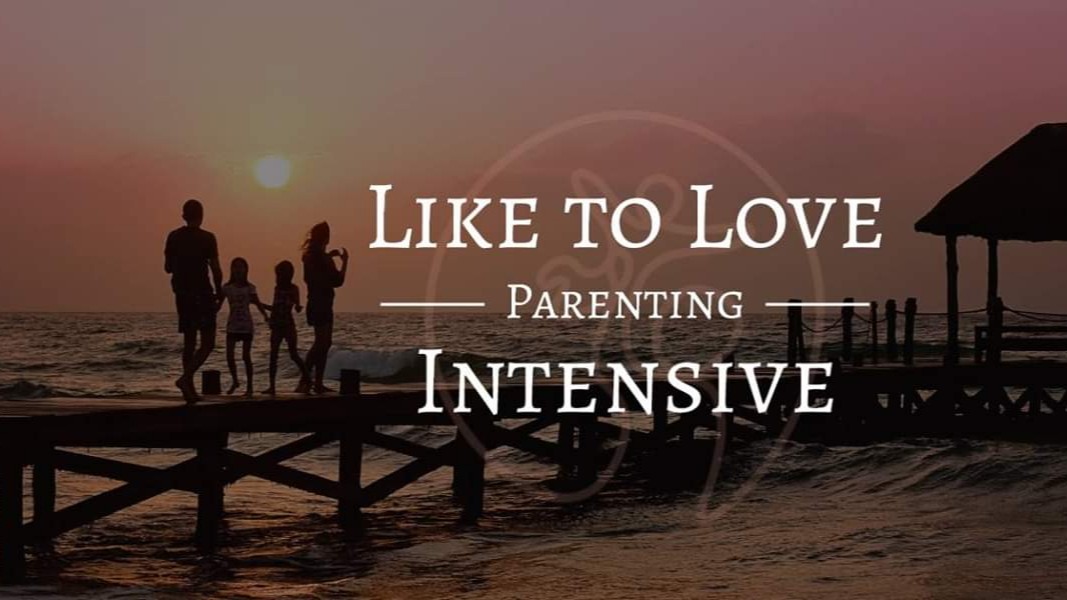 Course Dates: February 18 – April 13
Once upon a time, you had so many dreams of the fun you would have with your kids. The laughter and beauty, play and adventure. Then somewhere along the way you settled onto the idea that parenthood has to be a struggle. That it's exhausting, overwhelming, and hard. Chronic stress, impatience, and battles over the smallest things. Everyone is melting down and nobody's happy. You try and try… Some days better than others. But where is the magic? The joy? The contentedness? You feel disconnected. Lonely. In over your head. Something's gotta give.

The truth is, being a parent can be really challenging at times. But that doesn't mean it has to totally suck. You can have a life you love to live! You can be the parent you want to be. Connection, peace, and happiness are all possible in your home. And YOU have the power to make that happen. Witness transformation happen before your eyes as you break down the walls that are holding you back. Discover what in the world to do with all these feelings. Learn how to teach your children in a way the empowers them to grow and do better. Build strong family relationships that will last a lifetime.

Wherever you are at in your parenting journey, this course will help to deepen your understanding of yourself and your children. It will provide you with new tools for connection and growth. And as you are intent on change, you can find joy in parenthood again, or maybe even for the first time.

Who is this course for?

Parents who want to…
Build deep and meaningful relationships with your kids.
Move beyond behavior modification to really teaching your children in the way they learn best.
Parent according to your values, the things that are most important to you.
Set up a solid foundation for your kids that will serve them for the rest of their lives.
Create a fulfilling life with your family that you each love to live.
Learn, grow, and become the parent of your dreams.
This course is not for you, if you are not willing to…
Do the inner work on your thoughts, habits, and feelings that is required to grow.
Do the coursework and participate in group discussion.
Prioritize your relationship with your children.
Learn about parenting in a way that may be very different from the way you were raised.
Have some fun!
What to Expect

10 Video/audio classes (20-25 minutes each)
Worksheets to dig deeper into the class topics
Facebook community for support and connection with others going through the course
3 Group coaching calls
Opportunities to transform yourself, your parenting, and your family
Topics Included
Your Parenting Blueprint – Discover why you parent the way you do and how to become the parent you want to be.
A World of Feelings – What do we do with all these feelings, what is happening during a meltdown, and how can we talk about the things going on beneath the surface?
Becoming Problem-Solvers – Learn how to empower your kids to better behavior, responsibility, and a mindset that promotes learning.
A Goal in Mind – What is all this for anyways? What is important to you, and what values do you want to instill in your kids?
Parenting Through Connection – Master the art of parenting through relationship, moving beyond behavior modification to teaching in the way your kids learn best.
Schedule

Week 1 (February 17-23) – Class #1 & 2
Week 2 (February 24-March 2) – Group Coaching Call #1
Week 3 (March 3-9) – Class #3 & 4
Week 4 (March 10-16) – Class #5 & 6
Week 5 (March 17-23) – Group Coaching Call #2
Week 6 (March 24-30) – Class #7 & 8
Week 7 (March 31-April 6) – Class #9 & 10
Week 8 (April 7-13) – Group Coaching Call #3

Investment

Classes will be emailed to you on Mondays and Thursdays. These emails will include a video and audio version of the class, each 20-25 minutes in length, plus any worksheets for that class. You have the freedom to complete each class on your own, at the time that works best for you. While we will be going through this course as a group, it is also not meant to be rushed at the last minute. Buffer space is provided should you get behind and need to catch up.

Group coaching calls will be held on Wednesdays (in the US) and will be recorded should you have to miss.
The cost for this course is $300 $50. 7 spots left at this price!
Unsure if this course is right for you? Let's find out. Text Ashley at 719-357-4770 and we will schedule a time to talk!
This course currently closed. Sign up below to be notified of future courses.
[caldera_form id="CF5c096b65f0feb"]