Community Package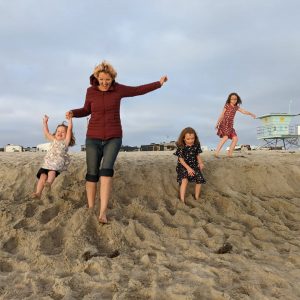 Price: $100 annually or $15/month
Includes access to: Life Aligned Community Discord Server Monthly Community Zoom Call Community Video Classes
Who this is for:
Conscious humans who want to create intentional and outside of the box lives with a core value of connection and co-existence. This community is for growing, learning, BEing, and doing life together. If you want to be in Ashley's circle and have access to classes and community, but don't need the added support of coaching at this time, this is a great choice for you.
Note: After purchase you will be emailed a link to join the Discord Server at the email address you provide with your payment. (If you do not see an invite within 24 hours, please email ashley@liketoloveparenting.com)
Coaching Package
Price: $1,000 annually or $100/month
Includes access to:
Everything in Community Package
Monthly 1-on-1 coaching session
Private Discord Channel exclusive to coachees
Additional Coaching Video Classes
Option to add-on coaching or reiki sessions as needed for additional cost
Who this is for:
Conscious humans looking to grow yourself and your family with personalized support and additional classes. Option to add on the individual support you need whenever you need it. Personal coaching, consulting, and reiki with Ashley is only available for coaching and co-creation members. This is a perfect choice for those who would like community and one-on-one support along your journey. 
Note: After purchase you will be emailed a link to join the Discord Server at the email address you provide with your payment. (If you do not see an invite within 24 hours, please email ashley@liketoloveparenting.com)
Co-Creation Package
Price: $5,000 annually or $500/month
Minimum 3 month commitment for first-timers
Includes access to:
Everything in Community Package
Personalized support schedule to create your intentional life
Example: Weekly 1-on-1 coaching for first 6 weeks followed by every 2-3 weeks as needed
Monthly Group Coaching Calls
Private Discord Channel exclusive to co-creators
All Coaching Video Classes
Bonus Video Classes and Meditations
Who this is for:
Conscious humans with a desire to make some big and lasting changes in your life and family. Grow closer together, learn new skills, find your place in this world, and create a life purposefully designed for YOU. This is the right choice for you if you are looking to bring your past, present, and future into alignment with the very core of who you are and why you're here. For this package, you must be pre-qualified before purchase. To see if co-creation is a good fit for you, reach out to Ashley to schedule a call: ashley@liketoloveparenting.com