Do you feel like you're not really enjoying parenting anymore?
Does it feel like it takes everything you have just to make it through the day?
Are you not really enjoying time with your kids or partner?
Do you try to escape into your phone or the bathroom (no judgement!) or stay up for hours watching TV after your kids are asleep to just get a few moments where you can feel like yourself again?
You are not alone.
You (and your kids) deserve a connection that's actually built on relationship, not rules, power struggles, and wondering "who's really in control here?"
One that values everyone's needs (yes, yours too!).
And one where everyone has more peace, more fun, and more connection and care than you thought possible.
You'll like your kids a lot more and you'll like yourself a lot more too.
You can have so much more
• More love
• More connection
• More peace
• More cooperation
• More patience
• More fun
• More expression
• More confidence
• More purpose
• More of you
• And more of this life you want
Are you ready to have a life you love to live?
Schedule
Book a time in our scheduling app for a 20 minute session. We'll go quick. We'll go deep. We'll get to the root of your biggest pressing issue.
Prepare
Write down a specific moment, feeling, or situation for us to work through in our time together.
Grow
During your session, we'll look deep into your situation and the beliefs and mindsets behind it. You'll walk away with actionable steps you can take to move forward with a greater understanding of yourself and your family.
The value of relationship
We take the key evidence-based concepts from gentle parenting, conscious parenting, attachment parenting, peaceful parenting… And bring it all back to what is at the heart of it all: Relationship. The relationship you build with your children is the foundation for everything they learn, how they make sense of their world, how they grow, and who they will become. We take an out-of-the box approach to parenting that honors and respects both you and your children. You can create a family dynamic that allows for all feelings and needs to exist, working together with the people you love most to provide the security, connection, meaning, and enjoyment you all crave. You can love your parenthood as much as your kids love their childhood. You can find a beautiful flow in everyday life with your kids that just feels so good. Your kids can grow to fully embody the values you create together. They can learn and grow alongside you, as fellow humans on this journey through life. And it can all happen in a relationship-based model of parenting that takes care of you as it takes care of them.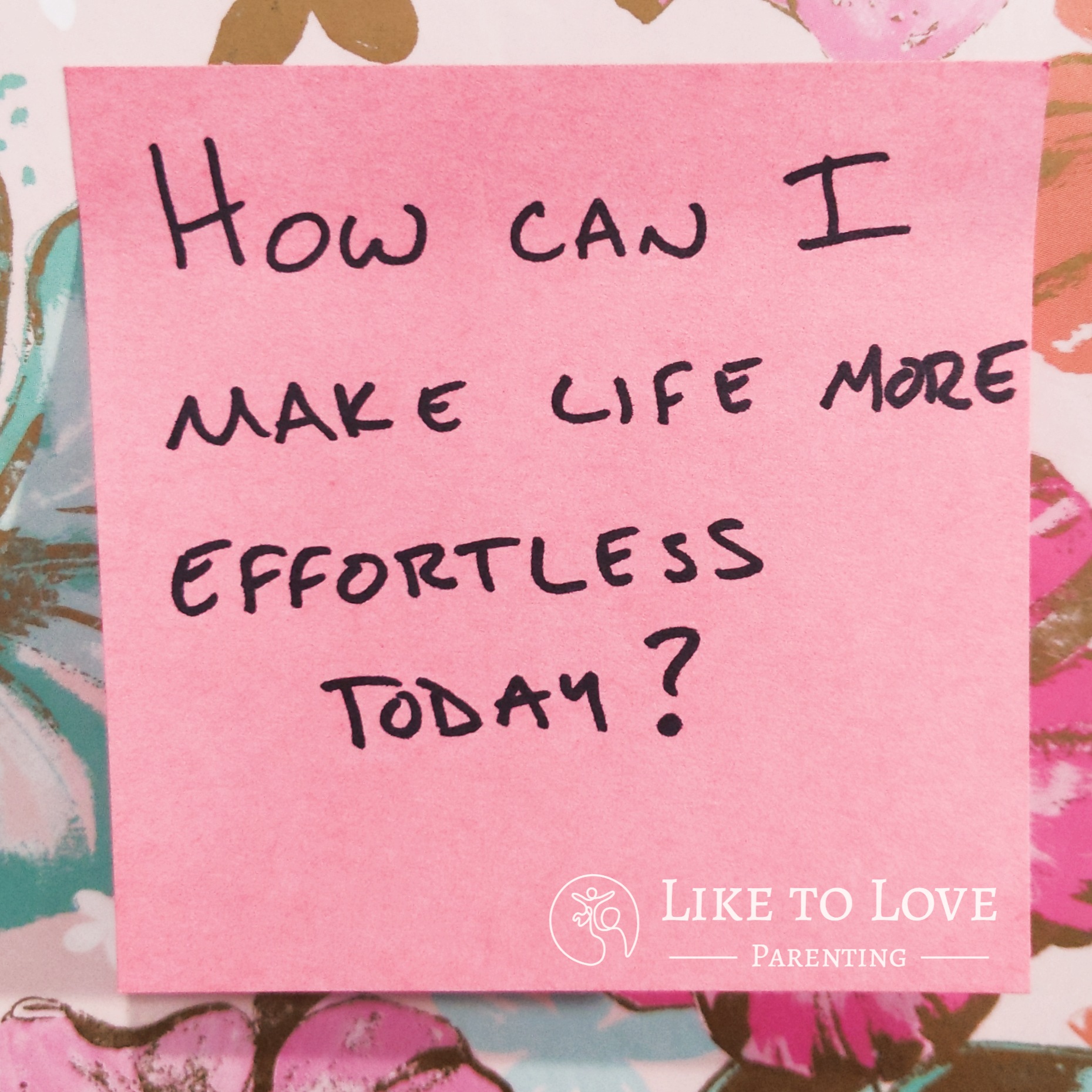 Weekly Stickies
Don't read most of the emails you sign up for?
Us either. That is why we do ours a bit differently.
At the beginning of every week, your email will come with a new question on a sticky note.
Use it to create an intention for your week, connect with your kids and yourself, or grow as a parent. Copy the question to your own sticky and put it on your bathroom mirror, save the photo to your phone lock screen, share with a friend, or print it out as a daily reminder.
Let's build a parenthood you can love as much as your kids love their childhood.